Ready to take control of your HVAC systems? Our team is ready to assess your commercial mechanical systems and devise a plan to prevent and address repairs promptly and effectively.
Count on Donohue for LINC Service Agreements in Tulsa, Oklahoma
At Donohue Commercial Service, we believe in providing quality service that helps our customers and their businesses succeed. We focus on providing consistent, thorough preventative maintenance. As part of the international LINC service provider network, our work always meets strict quality standards that keep your systems and commercial systems running smoothly.
Learn how we provide LINC service agreements for Tulsa, Oklahoma organizations, helping business owners and managers cost-effectively handle maintenance and repairs with the support of our well-trained HVAC technicians.
Why HVAC maintenance and repairs matter for your bottom line
Managing commercial buildings is often costly and complicated. Keeping your commercial HVAC systems running smoothly requires consistent care and attention. Left unattended, these systems can wreak havoc on your business operations and budget.
Without regular maintenance, your furnace, air conditioning, ductwork, heat pumps, and other HVAC equipment can accumulate dirt and debris that lead to avoidable system failures. Donohue Commercial Service's prevention-first approach helps you avoid costly and time-consuming repairs and replacements for your HVAC systems, saving you time and money.
How Donohue delivers on LINC service agreements
As a LINC service network member, we make sure all Donohue HVAC technicians have the training and experience to make your systems more sustainable and more energy and cost-efficient. And when we set up a LINC service agreement with Tulsa businesses, we can provide HVAC services across all your facilities under one contract.

LINC service agreements with Donohue Commercial Service ensure that you have regular preventative checks and maintenance services right when you need them. As a result, your equipment breaks down less frequently, avoiding costly repairs or even replacements in the future.

And when your HVAC systems need repairs, our expert technicians will be ready to handle the issue before it becomes a bigger–and much more expensive–problem for you and your business.
Every industry can use LINC service agreements
Donohue provides LINC service agreements across a variety of industries, including for medical centers, government buildings, data centers, and more. We understand how varied commercial HVAC systems can be, and we tailor our services to your unique needs, always delivering the same quality customer support.
How repair costs work within LINC service agreements
Under our service agreements, we provide repairs on a per-job basis. We aim to develop long-term relationships with our customers, so we're invested in doing our jobs right and helping you avoid costly and unnecessary repairs the longer we work together, so you don't get surprised with big upfront costs.

And we offer a performance guarantee. If your system fails following maintenance or repair work we've done, we'll get you back up and running at no cost.

We also offer a Proactive Preventative Maintenance Program, in which customers pay a monthly fee for regular HVAC maintenance work. You get consistent systems checks and preventative oversight, reducing and stabilizing your operations costs as we help you avoid equipment failures. Contact us to get more information on pricing.
Why Donohue Commercial Service?
Whether you use our repair service or sign up for Proactive Preventative Maintenance, we always stand behind the quality of our work. See what our customers have to say about why they're happy to rely on Donohue for LINC service agreements in Tulsa.
"United Mechanical has been a pillar for us on multiple complex projects. Regardless of the complexity or the duration we've been able to count on United Mechanical for first-class results every single time. They truly partner with you in order to deliver the best product. If you're considering making United Mechanical a part of your team, I promise you'll be happy with your decision."
Shawn Driver
Principal L5 Construction
Learn more about our preventative approach to HVAC systems
Check out our latest blog posts and see how we integrate values like integrity, honesty, quality, and fairness into our approach to HVAC services.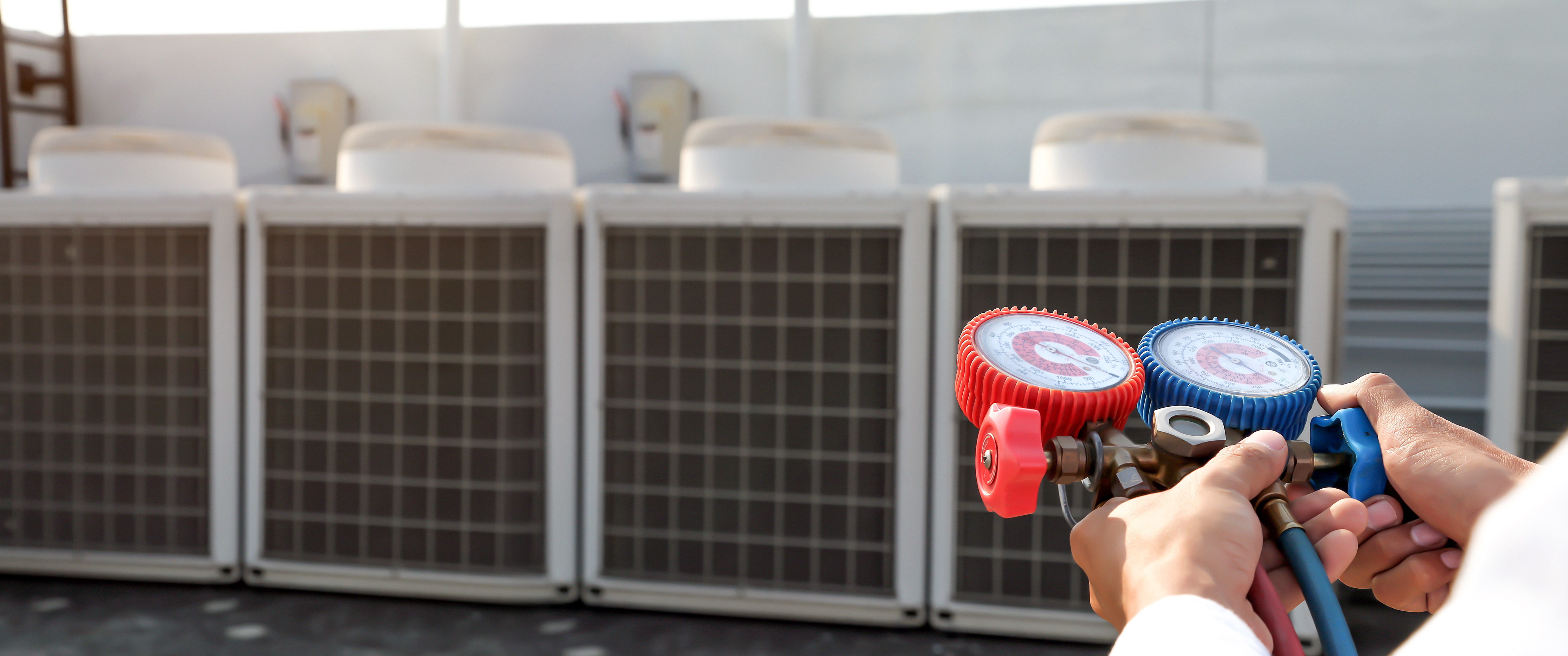 The Power of Commercial HVAC Repair
The United Mechanical TeamNov 12, 2021 9:06:11 PM
Know What to Expect from Emergency Mechanical Service You might not think about commercial HVAC repair until you have to. That is, when something...
Start a LINC service agreement with Donohue
READY?
Contact us today to learn how we can set up a LINC service agreement that fits your business needs and gets you the support and peace of mind you need when facing commercial HVAC maintenance and repair projects.