Avoid costly replacements with commercial HVAC repair in Tulsa
At Donohue Commercial Service, we've been providing HVAC repair for Tulsa, Oklahoma businesses since 1976. Our team of experienced tradesmen saves businesses time and money. Because of our quality repairs and excellent customer services, customers can avoid costly HVAC equipment replacements and retrofitting projects. Learn how Donohue Commercial Service can support your business with reliable HVAC repairs in Tulsa and the surrounding area.
What does HVAC repair involve?
HVAC systems are costly for any commercial space. From air conditioning and heating to ventilation systems, any HVAC equipment can break down and require costly repairs at any moment. When that happens, you need to get your systems back online quickly without overlooking important steps in the repair process.
Donohue Commercial Service is a branch of the largest employer of HVAC professionals in Oklahoma, and our team is ready to repair any HVAC issues your business faces. Functioning HVAC equipment helps keep your building comfortable and operational, and our repair services can get your business up and running again quickly, without sacrificing quality.
As a member of the national network of LINC service providers, we provide repairs that meet high standards for all commercial and mechanical systems. And once we have your HVAC equipment back in working order, we can provide regular maintenance that helps you avoid future HVAC breakdowns and unplanned expenses.
Donohue's repair services
The Donohue team provides quality HVAC repairs for Tulsa businesses with attention to detail and industry expertise. Working with Donohue Commercial Service means you have access to a repair provider that knows how to address your HVAC failures efficiently and effectively.
We provide customers with:
24-hour emergency availability, seven days a week.

Repairs for all makes and brands of HVAC equipment.

Performance guarantee, which means if anything goes wrong after a repair from United Mechanical, we repair or replace the affected equipment at no extra cost to you.
We take our commitment to excellent customer service seriously. Our skilled technicians perform diagnostics to identify the problem quickly, so we can give you an estimate of how long it will take to get your system running again. If your equipment requires replacement parts, via our parts procurement network, we get discounted pricing for volume purchases. And we always pass on those savings to our customers.
Repairing HVAC systems across industries
Donohue Commercial provides repair services for commercial facilities in all kinds of industries, ensuring that their HVAC systems and equipment are functioning as needed and operations aren't interrupted. Donohue Commercial Service provides repairs for:
Hospitals

Universities

Data Centers

Banks

Medical Facilities

Temp Sensitive Warehouses/Storage

Offices

Houses of Worship

Manufacturing
How are Donohue's repair services priced?
Repairs are priced on a per-job basis, which means they can vary significantly. When responding to emergency or routine repairs, our technicians provide customers with diagnostic results and a cost estimate as soon as possible.
Then, we get to work repairing your equipment–and with our performance guarantee, there's no additional expense for you if something goes wrong after we've completed the job.
We also offer a Proactive Preventative Maintenance program, which is priced with a monthly fee instead of large, upfront costs. We recommend this service to customers after a repair, because regular maintenance helps to keep HVAC operational expenses lower and more predictable, which is better for your business's long-term financial health.
Our thorough routine service checks, cleanings, and part replacements help to keep your business open and operating, improving tenant experiences, saving your business money, and increasing your profits.
Why Donohue Commercial Service? Let our customers tell you
"United Mechanical has been a pillar for us on multiple complex projects. Regardless of the complexity or the duration we've been able to count on United Mechanical for first-class results every single time. They truly partner with you in order to deliver the best product. If you're considering making United Mechanical a part of your team, I promise you'll be happy with your decision."
Shawn Driver
Principal L5 Construction
Learn more about what HVAC repairs involve
Want to learn more about what to look for when shopping for HVAC repairs in Tulsa? Check out our recent blog posts.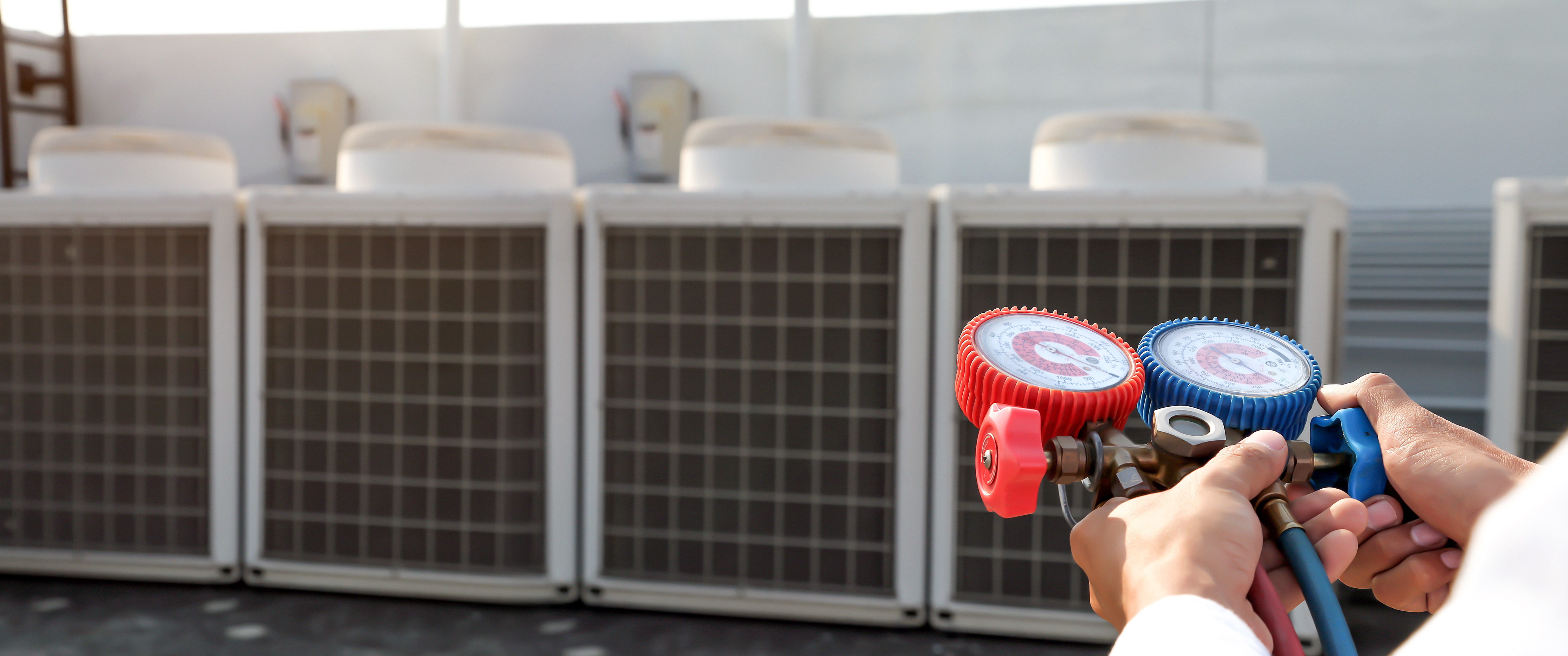 The Power of Commercial HVAC Repair
The United Mechanical TeamNov 12, 2021 9:06:11 PM
Know What to Expect from Emergency Mechanical Service You might not think about commercial HVAC repair until you have to. That is, when something...
Get quality HVAC repair in Tulsa from Donohue
The Donohue team delivers repair services in Tulsa with care and attention to detail. We understand how important having functioning heating, cooling and ventilation is to our customers' businesses, which is why we back our repairs with a performance guarantee.
READY?
Contact us today to see how our commercial HVAC repairs can help get your commercial building up and running again.